Welcome to Golden Arrow Research. As seasoned professional researchers, we work with a wide variety of historical and genealogical records every day. We research, analyze and summarize the  details of your family's past…you enjoy the experience.  Research is not just a job for us. It is our life's work and we approach each project with the same level of passion and determination. We want to help you achieve a deeper understanding of your heritage through our work. Over the years we have discovered so many inspiring stories and we hope to share that same experience with you. It would be our honor to assist you with your archival research project. You can check out the reviews of our work here: Testimonial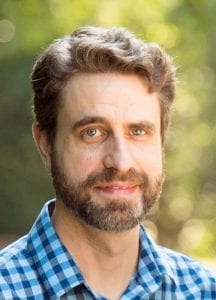 Owner and Project Manager of Golden Arrow Research
Master of Arts Military History
Bachelor of Arts in Social Studies/Teaching Certification
President Emeritus, Archival Researchers Association
Member National Genealogical Society
Member American Historical Association
Member St Louis Genealogical Society
Geoff is a professional researcher specializing in military records, individual veteran searches, unit histories, and family history research.  As New York Times bestselling author Chris DeRose noted in the acknowledgments for his most recent publication: "Geoff Gentilini of Golden Arrow Research: if he can't find a record-then it's not there." Geoff is a Virginia native who grew up near the Library of Congress and the National Archives. He earned a Bachelor of Arts from Old Dominion University and a Master of Arts in Military History from Norwich University. In 2010 he developed a unique process to reconstruct the service history of military veterans whose records were lost in the 1973 fire. After successfully rebuilding his grandfather's service history in 2011, he founded Golden Arrow Research to help other families gain a better understanding of their loved ones' wartime experiences. Geoff has researched thousands of individuals at the archives, including their military service records, unit histories and a wide array of records for genealogy and family history projects. He now provides freelance research services in military, historical and family history records at archival research facilities nationwide. Geoff is the president of the Archival Researchers Association. 
Free Family History Research Consultation
Provide us with some background on your research project and the type of information you are seeking about an individual or historical event. We will respond promptly with options for your  customized research plan. Consultations are free!